New Hyper Launch Partner | New SafeMoon Career Listing | SafeMoon Billboard
Community Content: Questions | Clean Energy | Blockchain News | Bitcoin "dead"
Food for Thought | Ranking | SafeMoon Stats | SafeMoon Partners
New Hyper Launch Partner
SafeMoon

announced

that another hyper-launch partner will be

revealed

this Friday!
"Hey #SAFEMOONARMY! We have ANOTHER new #SAFEMOON hyper launch partner being announced this Friday! 🗓️ Keep your eyes here to find out who! 🙌"
Image reads: "SAFEMOON HYPERLAUNCH Listing exclusive new and exciting prjects!"
New SafeMoon Career Listing
SYSTEMS ARCHITECT
Apply before: October, 31 2022
About the role:
As the System Architect, you bring a wealth of software development experience to inform high-level decision-making on design and platform choices for various projects. You will be tasked with understanding the entire Safemoon ecosystem and making decisions that will position the team to scale quickly and efficiently. As a technical lead, you will decide which platforms, languages, frameworks, libraries, tools, and other technologies should be used within the business. Along with the rest of the technical leadership team, you will oversee the use of development best practices, coding standards, and technical requirements.
Key responsibilities include:
Understand, communicate, and enforce the company software architecture strategy

Manage the design, development, and implementation of software solutions

Translate business needs and requirements into technical requirements for software applications

Guide the software development process through high-level decision making

Define and document application architecture and design

Coach and mentor software engineers, programmers, and other team members

Create and maintain design and code standards

Serve as a technical liaison among project managers, developers, and stakeholders

Create overall project plans and track progress

Any other tasks as may reasonably be expected to carry out responsibilities
What do you need to have to be successful?
Bachelor's degree in computer science, information technology, software architecture, or related field

Knowledge of object-oriented programming and software design patterns

Familiarity with software build tools, such as Gradle and Maven

Familiarity with software development frameworks, such as Spring and Hibernate

Familiarity with software version control systems such as Git and SVN

Experience with agile software development methodologies and testing frameworks, such as JUnit and Selenium

Familiarity with software delivery platforms, such as Atlassian's Jira, Microsoft's Team Foundation Server (TFS), and Apache's Subversion

Strong interpersonal communication skills

Big-picture problem-solving skills

Analytical and problem-solving experience with systems

Experience establishing work relationships across multi-disciplinary teams and multiple partners in different time zones

Experience working at a tech company or demonstrated experience in working in complex and fast-paced environments

Ability to thrive in ambiguous environments

Passion for unlocking the crypto economy
OR Click here to view the listing on SafeMoon's career page.
To learn more about what a system architect does, click the image below.
SafeMoon Billboard
Utah Politician, January Walker

commented

on one of the SafeMoon Billboards in Utah.
"Your billboard off the i15 is exquisite 🤌🏼

"
Community Content
Questions
Q: "Anyone heard something nice from @CptHodl/ other member of the core team on another social media platform? The silence around @safemoon and the slow bleed of the chart for weeks now without a shortterm bullish move hurts me. Hodl my bag, but glad I diversified #SafemoonArmy" - Joeri
"Did you miss our tweet 3 days ago? We're still here! 🎉"
- SafeMoon


"#UncleJosh is still here"
- Joshua Chilcutt
SafeMoon VP Operations


"I can verify he is still here... he just walked by our office 👀"
- Hayden Wing
Director of Sales
Comment: "I miss the Twitter spaces and just being present would go along way." - XLNC
"The right things. In the right order. At the right time."
- SafeMoon




Image
Credit: Oggi 87


Video
"Looking good gents with @SafeMoonTim @MemeLordSpyros @KingSaudi32 and special appearance by Speculation @Safemoon_JuJu"
Food for Thought
"We must all try to empathize before we criticize. Ask someone what's wrong before telling them they are wrong." 🤍
- Simon Sinek
Shared by Pulse
"Working on yourself has the highest ROI and the biggest sustainability."
" Make it a habit to shut down conversations that aim to tear others down. Empower the people around you 😏"
"If you are working to change the world for the better, invite others to join."
"Be excited for your future and thankful for the present! Many opportunities and blessings are coming! Stay focused and positive! 💪🏾💪🏾💪🏾☮️☮️"
Clean Energy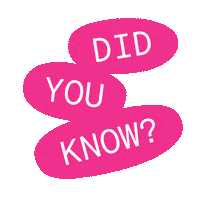 "Wind and solar now employ as many workers as the oil sector."
- International Energy Agency


Blockchain News
SEC Claims US Government Has Jurisdiction Over Ethereum Network
"Ethereum [ETH] has been one of the most-talked about cryptocurrencies over the past few weeks, with major updates like the Merge taking place. Apart from this, the network's transition into proof-of-stake [PoS] has been fueling rumors about ETH being categorized as a security. Now, further strengthening this argument, the SEC in a lawsuit against crypto influencer Ian Balina claimed that ETH transactions automatically fall under the US government's jurisdiction due to the majority of nodes being run in the country."
To check out the article, click here.
Solitaire, Counter-Strike, Snake: How casual gaming could be a 'huge' Bitcoin on-ramp
"You can now play Solitaire, Snake and even Counter-Strike to earn Satoshis, tiny fractions of Bitcoin (BTC). Cointelegraph spoke to executives at Thndr Games, a play-to-earn (P2E) company built around Bitcoin and Zebedee, a gaming platform that will 'Transform gaming with the power of Bitcoin.'
Thanks to the Lightning Network (LN), a layer-2 payment solution built on top of Bitcoin, instant microtransactions of Sats can pay out to gamers across the globe quickly. 'This genuinely fixes a need in gaming,' Ben Cousens, chief strategy officer at Zebedee, told Cointelegraph."
To check out the article, click here.


The Sandbox hosts its first wedding, Hollywood actor auctions photo of eye as NFT and more
"Decentralized blockchain-based metaverse The Sandbox has held its first hybrid digital and real-life wedding on its Metaverse. The bride and groom, Singaporean couple Joanne Tham and Clarence Chan, CEO of music company Bandwagon, celebrated their matrimony on Sept. 17 in a "70s disco glam" themed wedding, which took place in a digital replica of Singapore's famous Alkaff Mansion."
To read the full article, click here.
DeFi platform sees strong interest in halal-approved crypto products
"Australian-based crypto platform Marhaba DeFi says there has been a strong take-up of Halal-approved cryptocurrency products on its platform, with aims to release a suite of new products which align with Islamic law by the end of 2022. Launched in 2020, the platform is focused on adhering to the rules of "Islamic finance" which refers to how businesses and individuals raise capital in accordance with Sharia, or Islamic law. Speaking to Cointelegraph, Marhaba DeFi founder and CEO Naquib Mohammed said active users of their non-custodial multichain "Sahal Wallet" have grown to around 40,000 since its launch, stating:
"People need a platform where they can trust every token they interact with, so we don't have to go hunting on different platforms, tapping into different [Islamic] scholars or experts asking 'can I invest in this protocol, this token, this strategy?'"
To read the full article, click here.
Bitcoin "dead"
According

to

Bitcoin Magazine

, Bitcoin has been declared 'dead' over 461 times!!
Ranking
According to BSC Daily, SafeMoon had the 2nd highest social engagement for the last 24 hours of all Binance Smart Chain tokens!
SafeMoon Stats
Did you vote today?
⬇⬇⬇
Did you vote today?
⬇⬇⬇
SafeMoon Partners
Shibnobi Announcement
" 📣CALLING ALL PROFESSIONAL GAMERS OUT THERE!
If you're a member of an esports team or frequently participate in tournaments, please reach out to Speros (TG: @Shibnobi_Strong) - We want YOU to test out #Shibnobi_Play before launch! 💪"
Are you interested in becoming a Token Partner?
To apply, simply visit SafeMoon.com/apply.


Partner Information:
For more information on all our partners, visit SafeMoon's Partner Portal.