SafeMoon HyperLaunch Partner | SafeMoon Sanctuary | Community Content: Community Thoughts - SafeMoon Insider Shout-out - Community Videos - Images | Crypto Staking 101
Food for Thought | Blockchain News: SafeMoon Insider - Top Headlines - Regulations -
Crypto Company Insurance - Terra Co-Founder Do Kwon Tweets "I Am Not On the Run" SafeMoon Stats
SafeMoon HyperLaunch Partner
The founder of SafeMoon's newest HyperLaunch partner MetaMerce announced the partnership with a SafeMoon branded image tweeting,
"Feels so surreal! We here at @MetaMerce_Token are truly blessed! #SAFEMOONARMY us #MetaMercenaries are proud to be a part of the #SAFEMOONFAMILY"
The official MetaMerce Twitter account also posted the image and provided the community with the MetaMerce contract address.
"#MetaMercenaries! #MMTKN Here is our Contract Address: 0x48a58fdf91ab56b5700d853733b860b4cde08b26
Official #SafemoonSwap #HyperLaunch Partners 😎"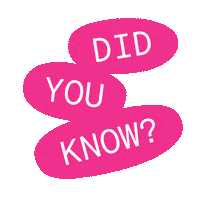 About MetaMerce Token...
MetaMerce Token resides on the Ethereum blockchain. It is an ERC20 deflationary token aiming to revolutionize the secondary goods industry. By partnering with the nation's largest retailers and utilizing reverse logistics program(s), MetaMerce will become a global distributor within a trillion-dollar market. Step into the future of shopping, MetaMerce Market, a virtual reality e-commerce platform within the MetaVerse sector.
Launch: TBA..
MetaMerce is planned to launch exclusively on SafeMoon's SWaP sometime next week.
SafeMoon Moon Partner BlockBusterTech CEO Don Bailey tweeted about MetaMerce.
"So community input is important to us. If anyone could help us with two things we would greatly appreciate it.
1: an intro to MetaMerce token.
2: an intro to a 3D printing operation/expert. Thanks 😎"


SafeMoon Sanctuary
SafeMoon Sanctuary held a space yesterday. The MetaMerce team joined to talk about their project and 2 copies of Rust were given away. If you'd like to take a listen click the screenshot below.
Community Content
Community Thoughts
"For the patient, and more importantly impatient army, just remember #SAFEMOON is focused heavily on sound security, compliance and regulation and integrating new ways of using clean energy. All things coming down the pipeline now. #SAFEMOONORBIT #SAFEMOONECOSYSTEM"
- Skynaut
"In the past, I have felt nervous being on certain wallets. I never felt comfortable or safe. But I have never felt that way with the #safemoonwallet. I am 100 percent confident in @safemoon. It's a wonderful feeling to know that they care about security."
- Stacey
"I've seen where the FUDDERS claim that people like me only shill to promote my own bag. Let me be clear, I haven't invested a single cent that I can't afford to lose, no matter how down I am. So that accusation is nowhere near relevant. What I am, is passionate."
- Danology
SafeMoon Insider Shout-out
Yesterday the SafeMoon Insider received some love from SafeMoon community member, Andrew.
"Shoutout to @CatsRusOfficial and all the other #SAFEMOON education folks for all their hard work. I really like what SFM insider has become, big fan. Keep up the hard work, it is appreciated and my family will thank you"
📣Thank you, Andrew!🙏🤍
📝For those unaware, the SafeMoon Insider is the SafeMoon Education Teams Twitter account run by SafeMoon Education Team members Pulse and Momo and Education manager Cats.
Videos
SafeMoon community member Skynaut showing off his SafeMoon Swag in the air. 🛩️👋
"I call this one the Safemoon trust fall" - Skynaut
Images
Image Credit: Ogg@matei_87
"Still need to play with the scaling and positioning on this one but I'm happy with how it turned out. I'm pretty sure we'll have a full set of #SafeMoon #Metaverse swag pretty soon. #BBTF and partner shirts coming soon 👀" - Metaverse Josh
Image Credit: MetaverseJosh
Crypto Education
"Crypto Staking 101: What Is Staking?
Staking offers crypto holders a way of putting their digital assets to work and earning passive income without needing to sell them. You can think of staking as the crypto equivalent of putting money in a high-yield savings account. When you deposit funds in a savings account, the bank takes that money and typically lends it out to others. In return for locking up that money with the bank, you receive a portion of the interest earned from lending – albeit a very very low portion.
Similarly, when you stake your digital assets, you lock up the coins in order to participate in running the blockchain and maintaining its security. In exchange for that, you earn rewards calculated in percentage yields. These returns are typically much higher than any interest rate offered by banks."
IMG Source: Shutterstock_1179460753
CoinDesk Article by Krisztian Sandor
To read the full article, click here.


Food for Thought
"Don't be afraid to do something just because you're scared of what people are going to say about you. People will judge you no matter what."
"Never give up on something you really want. It's difficult to wait, but it's more difficult to regret"
Strive to do better than you did the day before, comparing yourself ONLY to yesterday's you.
"We're not all meant to be rich CEO. And that's fine. Some want grand lives, some just want simplicity. You don't have to do like others do. Just do you. You can be happy with little and you can be happy chasing more. Find what YOU want. Not what people say you want. There's so much pressure in this world for people to never be satisfied with what they have. You're supposed to work harder, get more, be the first of your entourage to succeed... no... breathe, relax. Do things at your own speed and time. If you feel satisfied with what you have then that's good. If all you want from life is a family in a peaceful home that's fine. If what you want from life is wealth and success in business that's fine. If all you want is to have a job that finances your hobbies that's fine. Anything is fine. As long as you are happy. That's all that matters. We don't all need to compete and be above the next person. This is why so many people are depressed. They think they haven't got time. Or not good enough because they try to do what they're not good at to fit in with the masses. Find YOU. Not the person others want you to be. It's that simple. Don't spend time regretting every decision you made because they weren't your own."
📣Thank you so much for sharing your thoughts, Seeking 🤍.
"A year from now you will wish you had started today. Start today!"
- Shared by liftyourmind