SafeMoon Pulse New Video Format | SafeMoon Sanctuary | SafeMoon Partners
Bitcoin History | Community Content : Images - UK meet-up - Twitter Space - Video Content
Food for Thought | Blockchain News : Crypto Adoption - Crypto Climate Worries
Crypto Funnies | SafeMoon Stats : Weekly SWaP Volume
SafeMoon Pulse New Video Format
The new video format of the SafeMoon Pulse monthly recap article premieres today at 3 PM EST. The

SafeMoon Education YouTube

Channel video description reads:


"Welcome to the first episode of SafeMoon Pulse in its new format! This new video format is to provide the most important updates in a fun and upbeat way. If you would like to learn more about any of the topics shared, please read our full Pulse Article here:
SafeMoon Pulse is created to provide a full update covering all areas of SafeMoon over the last month."
SafeMoon Sanctuary
Did you miss yesterday's SafeMoon mod hosted Twitter Space? If so and you'd like to take a listen click below.
⬇⬇⬇
SafeMoon Partners
BSC Daily

reported

on SafeMoon and BlockBustersTech Token Partnership in a Twitter thread.
"🔥@safemoon Partnership with @BlockBustersTch #BlockBusterTch - a liquidity injection protocol with the goal of incentivizing a migration to #web3 platforms by creating profitable pathways for modern businesses to tokenize More details $SFM #BNB #BSC #DEFI"
Adding a quote Tweet of SafeMoon's official announcement of their partner Tier upgrade to Moon partner and tweeting,
"More details
#SafeMoon - Building blockchain, commerce, metaverse and NFT products to derive new kinds of value from crypto technology and to apply it to increasingly better use."
Bitcoin History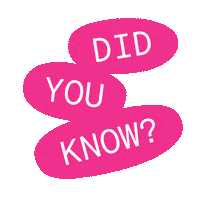 "Bitcoin has been online for 4,998 days." - Documenting Bitcoin
Community Content
Community Images
"New addition to the family. He's a big puppy! #SAFEMOON #BBTF #Grove..."
- Spencer
"Just enjoying another Saturday with the #SAFEMOONFAMILY!
#SAFEMOONCALI Meet up 2022!
@VbeWllPrspr @MatthewAlanCar1@Blairosophy @TonySemperFi03 @Staygold_Tom@SFMcoins @SFMBERSERKER @GSafemoon @safemoon @SFMInsider@MProtocolFuture@BlockBustersTch"
- Gotti
Community UK meet-up
"3 Months until the #safemoon UK meet-up in London! 35 already paid up and ready to party. 🥳 Date: December 10th-11th Dm me if you are interested."
Community Twitter Spaces
"Hey #SafeMoonArmy. Just wanted to give everyone a heads up that my son, wife and I are still not well with Covid-19 and I will be back on Twitter and Spaces when I can. 🙏
On September 14th at 6pm EST; #SAFEMOON TALK (NFA & DYOR) will be postponed. I still have do not disturb turned on my phone so we can all get much needed rest. This has taken a tremendous amount of energy from all of us and thank you all for keeping us in your prayers. ❤️ Take care. "


Video Content
"Hey #SafeMoonArmy it's been a while since I dropped a video from the #Metaverse so I figured I'd give you guys & gals a treat!
In this video Im showing you the inside of the guest dressing room and the filming floor of the josh.0 metaverse studio/set. Cant wait for you to see it!"
Food for Thought
"You, and only you, are ultimately responsible for who you become and how happy you are!"
-Rachel Hollis
"Innovation is not a straight line up and to the right. It's a zig-zag line up and to the right."
"Do not go where the path may lead, go instead where there is not path and leave a trail."
- Ralph Waldo Emerson
Blockchain News
Crypto Adoption

More Than 500 Million New Consumers Might Buy Crypto by 2030: Report
"According to a report shared by an economist and macro analyst Alex Krüger, 500 million more investors are going to enter the financial market by 2030, the group of new high and middle income consumers might become a new source of growth for the cryptocurrency market."
Cover image via stock.adobe.com and shared by UToday
Click the news source, UToday to read the full article.
Crypto Climate Worries
White House calls for action on crypto climate pollution
"A White House agency today called on the Biden administration to consider cracking down on bitcoin miners and other producers of energy-intensive digital assets because of the threat they pose to the nation's climate goals.
Before taking potential punitive measures on the emerging $1 trillion industry, the Office of Science and Technology Policy urged federal agencies to work with states, communities and industry to develop voluntary environmental performance standards for bitcoin, ether and nonfungible tokens (NFTs), all of which are digital assets secured using cryptographic techniques."
The White House. Francis Chung/E&E News
Click the news source, eenews to read the full article.
Crypto Funnies
Best meme response for Crypto FUD
Source: Reddit