Sr. Full Stack Developer | SafeMoon Sales | SafeMoon Gaming | SafeMoon Sanctuary Blockchain Education | Community Content: Images & Videos -
Twitter Space with SafeMoon VP of Operations Joshua Chilcutt
Food for Thought | SafeMoon Stats | Reminders
Sr. Full Stack Developer
Head of Talent Acquisitions Andrew Woodle shared,
"As promised, here is another new exciting opportunity with #Safemoon. This is a hybrid role based out of our HQ (in Utah) working in our R&D dept. on web3 products!"
About the role:
SafeMoon is looking for an experienced Full Stack Developer to work in our R&D department. Golang experience is highly desired as a secondary competency. We are working on multiple ground-breaking projects related to productizing our blockchain technology and are looking for someone that can contribute as both a talented developer and who would enjoy becoming a subject matter expert for some of our key initiatives. All SafeMoon employees are expected to bring their individuality, past experiences, and entrepreneurial spirit to help drive value through application development.
Key responsibilities include:
Work as part of a team to bring innovation to market

Receive feature requirements and translate them into tasks that incorporate standard development practices.

Any other tasks as may reasonably be expected to carry out responsibilities
What do you need to have to be successful?
Bachelor's degree in computer science, information technology, software architecture, or a related field

Experience developing in C++, JavaScript, and React Knowledge of object-oriented programming and software design patterns

Familiarity with software build tools Familiarity with software development frameworks

Familiarity with software version control systems such as Git and SVN Experience with agile software development methodologies and testing frameworks, such as JUnit and Selenium Familiarity with software delivery platforms, such as Atlassian's Jira, Microsoft's Team Foundation Server (TFS), and Apache's Subversion

Strong interpersonal communication skills Experience working at a tech company or demonstrated experience in working in complex and fast-paced environments

Ability to thrive in ambiguous environments

Passion for unlocking the crypto economy
Interested in applying? The application is open until November 30th!
SafeMoon Sales
John Karony retweeted a post by the SafeMoon Sales Team's new Twitter account adding,
"Hey

#SAFEMOONARMY

, The Sales and Partnerships Department at

#SAFEMOON

has its own twitter account now. See below. Happy Thursday!"
Here's the first Tweet from the Sales Team!
"Hello #SAFEMOONARMY 👋 We are the Sales and Partnerships Department! You'll be hearing from us about new and current partners while we expand the SafeMoon Galaxy. 🚨Before we can continue building this amazing platform, its lunch time and we need to know: 🌮 or 🍕"
SafeMoon Gaming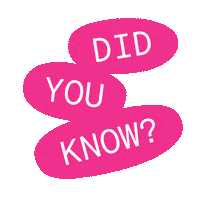 SafeMoon Gaming also has a Twitter account! Follow them to receive the newest SafeMoon gaming updates.
SafeMoon Sanctuary
SafeMoon Sanctuary Tweeted reminding everyone of their regular Saturday Twitter Space.
"Hey

#SAFEMOONFAMILY

, we hope you can make it to our Space. This Saturday @ 3 PM EST / 7 PM UTC. If you have any questions about

#SAFEMOON

or topics you'd like to hear discussed please DM @SFMSanctuary

#SAFEMOONSWAP

#SAFEMOONARMY

#HYPERLAUNCH
Blockchain Education
Glow Token VP of Education Jared shared,
"I've had a few people ask about learning solidity.

This

is a great course for learning the basics of writing smart contracts using Solidity."
Community Content
Images & Videos
"Everything's impossible until someone does it" IYKYK
Twitter Spaces
SafeMoon community member, Brian held a Twitter space and was joined by SafeMoon VP of Operations Joshua Chilcutt and XStudio's Ron Creevey, and "the rest of the Safemoon/BBTF/Mprotocol crypto communities". Brian uploaded it to YouTube for those that missed it! Thank you so much for sharing, Brian!


SafeMoon VP Operations USA
"

All of the senior leaders that are around John are amazing individuals in their own right. I shared with John a couple weeks ago that I am envious of the

40-year-old

John because he's been surrounded by such ... high-quality and high-caliber leaders and he

(SafeMoon CEO John Karony)

has a willingness to learn beyond any CEO I have ever worked with."
- Joshua Chilcutt
Food For Thought
"Today is going to be a great day. Don't let others emotions get you down. Push through the noise and you will thank yourself for years to come."
- Koorah
"If the plan doesn't work, change the plan, not the goal."
"Security is EVERYTHING in crypto."
- Vico
"The very thing that didn't break you, made you even stronger! Keep pushing!! 💪🏾💪🏾"
"You've got to do whatever it takes to protect the ones you love."
Blockchain News
"BNB Chain Resumes Activity After 2 Million Token Exploit
Though the exploit resulted in 2 million BNB tokens stolen the network's pause meant that the attacker only made off with roughly $110 million." (Decrypt)
"...the attacker had somehow convinced the Binance Bridge to simply send them 1,000,000 BNB. Twice."
- Sam Sun
Paradigm Researcher
Brazillian Police Raid 'Bitcoin Sheikh' for Defrauding Victims of $766M
"Yesterday morning, 100 police agents spread across three of Brazil's federal states raided 20 addresses linked to a crypto fraud network controlled by Francisco Valdevino da Silva, aka "Sheikh dos Bitcoins."
De Silva's group is suspected of having defrauded and laundered up to 4 billion Brazilian reals (about $766 million) from "thousands" of Brazilians and citizens from at least ten other countries, according to the authorities.
Victims were promised monthly returns of up to 20% on their investments. Da Silva and his goons baited their victims by claiming to have a large team of expert crypto traders dedicated to turning profits." (Decrypt)
"FTX Seeks to Roll Out Crypto-Linked Visa Cards Globally
Currently available to US users, the exchange looks to launch debit cards in 40 additional countries"
"Terraform Employee's Arrest is Unwarranted, Judge Says
South Korean judge reportedly said arresting Terraform's head of business operations isn't necessary
Yoo Mo, Terra's head of general affairs, allegedly used bot programs to manipulate the firm's stablecoin UST, prior to its depeg from the dollar and lead to the Terra ecosystem's collapse
Despite the accusations, Yoo is currently not a wanted individual. The fact that he didn't deny operating and running the bot program in dispute was a critical factor in Judge Hong's decision."
SafeMoon Stats
Did you vote today?
⬇⬇⬇
Did you vote today?
⬇⬇⬇
SafeMoon Partners
Mirror Protocol
MP's Managing Director, Gotti

announced

that BNB-MP will NOT be launching this weekend.
"GM 🌤 and Happy Friday! To better help ease your minds, BNB-MP will not be launching this weekend. Please enjoy yourself and your families! Ⓜ️#TheMProtocol #BBTF"
Are you interested in becoming a Token Partner?
To apply, simply visit SafeMoon.com/apply.


Partner Information:
For more information on all our partners, visit SafeMoon's Partner Portal.
Reminders


MoonCast with MetaMerce
Did you miss this past Sunday's pop-up MoonCast with SafeMoon Partner MetaMerce?
The transcript is now available!
📣

Huge shout-out to the transcription team!
SafeMoon Pulse
Want to see all of what happened with SafeMoon in the month of September?
🎬 The SafeMoon Pulse monthly recap video is live!
Here's a

link

to the corresponding Pulse article.
As always we value your feedback. 🙏
You can post your comments

here

!
Slippage and Gas Articles
You may have heard of slippage and gas related to the transactions you make when trading your digital assets on the blockchain but do you know what they are, where they come into play during a transaction, or even why they exist?


SafeMoon Education Manager Cats published two new educational articles for those interested in understanding more.


⬇️Click on the image of the subject you'd like to learn about first.⬇️
↙ Learn about Slippage (Left) and Gas (Right) ↘
Understanding SafeMoon Transactions Article
🎓Want to understand more about what happens when a SafeMoon SWaP transaction takes place? Here's an article that can help you understand the process a bit further. Check it out by clicking the image below. 👇👇👇