Table of Contents
CEO of the Year Honoree | SafeMoon SWaP | Coming Home | Utah Blockchain Coalition
Grit House Event SxSW | SafeMoon Birthday Q&A | SafeMoon Standard
Community Creations | Reminders | Reflex Finance Transcript


CEO of the year Honoree
SafeMoon CEO John Karony is on the Utah Business website as a Utah 2022 CEO Honoree! Congratulations John! You more than deserve it! Thank you again for all that you do!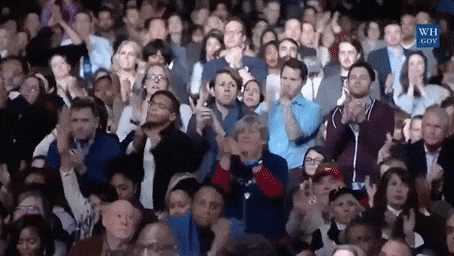 Below is a bit of what the article by Mekenna Malan had to say and how she mentioned John:
"Each year, we celebrate Utah's most accomplished professionals—the CEOs who have led their organizations with strength, courage, and endurance and have made it their mission to change the way we do business in Utah."
John Karony


CEO | SafeMoon


John Karony, CEO of Safemoon, photographed by Everett Fitch for Utah Business
What are you looking forward to accomplishing most in 2022?
Probably the items we are working on in the telecom space. But I am also looking forward to the adoption of the SafeMoon ecosystem.
If you weren't a CEO, what would you do?
Sleep.
SafeMoon SWaP
24hr Volume Chart
Created by SafeMoon Mod Hydra!
Reflex Finance
Some of the Reflex Finance team spoke in the Twitter Space Ryan Arriaga was in earlier this week and had great things to say about SafeMoon and their partnership. Full transcript available at the end of this Lowdown here.
Photo Credit to Reflex Token
Puli Inu
Puli Inu tweeted, "Dear #PULIARMY! Our new RPG game will be launching after the launch of the moblie Puli Runner game. We are preparing some mind-blowing moves that no one expects to take this project to whole new levels! Join us to start the adventure with our new gaming studio! AMA 11PM UTC on TG!"
Doxed
Doxed's Official Twitter warned, "SCAM DOXXED TOKEN PLEASE READ PLEASE only use the contract address from our website or purchase directly from the SafeMoon Swap or on the Diamond wallet."
Coming Home
John posted this photo on his Instagram with no caption. We can assume he's on his way home to join the Grit House Daily event in TX!
Safe travels, Captain!
Utah Blockchain Coalition
The Utah Blockchain Coalition is described by utahblockchain.org as "a collective of industry partners and individuals working together to establish Utah as a leader in Blockchain and Cryptocurrency."
They continue on to describe the Coalition teams+ "Our team consists of 3 bodies: The Executive Board, Officers elected from the Executive Board, and an Advisory Board."
SafeMoon VP of Operations Joshua Chilcutt is on the Executive Board of the Utah Blockchain Coalition along with fourteen others. Take a look. ⬇⬇⬇
Grit House Daily Event - SxSW
SafeMoon Saturday
Saturday, March 12th! John Karony will be talking at the Grit House Daily during South by SouthWest on Saturday, March 12th! Which they've called SafeMoon Saturday! Click here for more information about the event and how you can tune in!
Referring to the VIP dinner that takes place in the evening of the event SafeMoon community member SafeMoon Tim asked Sales & Growth Manager Jonas "Cheese" Harmer, "Will [there] be any Cheese at dinner?"
Jonas replied, "I wish!! I'll be at other events though
going forward."
Another community member named BirdOnTheMoon said, "Please elaborate 😂👌,"
Cheese then responded saying "I am tied up with stuff here in Utah and won't be able to make it to SxSW. But one of our goals this year is for SafeMoon to have a bigger presence at conferences, events, expos, etc."
SafeMoon Birthday Celebration
Community Thoughts about SafeMoon's First Birthday
Since the beginning of March, we have been showcasing some awesome community members who want to share their thoughts and experiences about this past year with SafeMoon and the SafeMoon Army.
The first person to share their story today is SafeMoon community member Whiskey!
I got into SafeMoon because my husband asked if I wanted my own wallet with SafeMoon. I figured why not. The more I researched SafeMoon, sat in Spaces and saw what John was working towards, my "why not" turned into extreme confidence and excitement! I'm so excited for SafeMoon to be a year old and showing the growth it has in such a short time. I truly feel in the next year with more adoption in the world that SafeMoon really will be a household name. To be a part of the community of the year and on this journey with such an amazing SafeMoon Army has truly brought so much laughter and fun. To see the passion and family feel that this army has for not just SafeMoon, but for each other, is so amazing! I am so thankful that we have such a wonderful CEO and Captain, that we gained Ryan and have such amazing Educators and Moderators to help us through this journey!
Thank you so much for your awesome words, Whiskey! You are such a pleasure to talk to!
Second, we have SafeMoon community member Ayman! He's a newer member of the SafeMoon Army!
How did you get into SafeMoon?
On a cold December 2021 night, I didn't realize I had made a decision that would change my life, That night, after several months of reading about SafeMoon, about its wonderful management, about its future projects and products and about its beautiful community, That night, I clicked the swap button, I bought SafeMoon Tokens, I'm so glad I did!
How has SafeMoon affected your life? How?
I met amazing people in SafeMoon. We've become close to each other in no time! Close to each other as a family! When you're having a rough day, When you need advice or you just feeling like you want to talk to someone you will always find someone there for you in this wonderful community, This community will literally change your life.
Are you excited about the 1st birthday? What are you expecting?
I'm so excited about our first birthday. SafeMoon has always surprised us by good news and great events in the normal days, so for sure we will have an amazing birthday month!
Since we are in the 2nd week of the birthday month, what have you enjoyed the most so far?
SafeMoon's first birthday was kicked off with an amazing video which was made by Mr. Adult and I can only say it's a Masterpiece. I highly recommend anyone who hasn't seen it yet to watch it right away! I love all the awesome presents the team gave us so far but my favorite without any doubt is the historical announcement of the cross-chain swap. Building bridges between blockchains isn't something easy to be done, but it isn't hard for an incredible team like SafeMoon's! The 23rd of March is going to be an unforgettable day in the SafeMoon history; the day when SafeMoon has connected the world!
Where do you see SafeMoon going in the next year?
As long as we've such an awesome leader like John Karony along with his great team I expect nothing but the moon!
Anything else you would like to add to the SafeMoon Army or the team?
For the Safemoon Army: Trust the team, trust the process and HOLD your SafeMoon
For the Safemoon Team:
John Karony, Charles Karony, Ryan Arriaga, Hayden Wing, Joshua Chilcutt, Kate Porter and Mr Adult, words cannot describe how much we appreciate your amazing work. Every passing day you prove to us that we have a special team, a team of that every company wishes for, a team that doesn't have such word as 'impossible', a team that can fly this us to the moon and beyond! Thank you for everything you're doing for this company, We deeply appreciate every member of SafeMoon team, Thank you for being such an amazing team, You have 100% of our trust! Keep up the great work!
We are so happy to have you on this journey with us, Ayman! Thanks for sharing!!
SafeMoon Standard
Feedback given in the right way is invaluable! Always remember to be kind. 💕
➡Uses facts in support of observations
➡States impacts
➡Indicates what is preferred
➡Discusses the consequences (negative and positive)
➡General comments, unsupported with specific examples
➡Blames, undermines, belittles, finds faults, and diminishes the recipient
➡Gives no guidance for future behavior.
➡Delivery is emotional, aggressive, or insulting.


Community Creations
"Lift others up, use empathy, actively listen, and show kindness."
Credit to Janky on Discord
Reminders
Twitter Space with Ryan Transcript:
SafeMoon's Global Head of Products Ryan Arriaga hopped into a Twitter Space recently and shared all kinds of goodies with the SafeMoon Army. If you haven't checked it out yet, you can find the Q&A here!
MoonCast: Did you miss this past week's MoonCast? We've got you covered with a nice summary and the recording here!
SafeMoon Labs:
Here's last week's SafeMoon Labs Space with the accompanying article! Click here to learn about the different kinds of scams out there and how we can protect ourselves from them!
Birthday Presents:
So far this month SafeMoon has announced:
- New SafeMoon.com domain - 0% MoonPay fees until March 19th
- New SafeMoon Wallet update
- New branding
- New SafeMoon Swap Listing
We're only in Week 2! More coming soon!
Pulse:
If you'd like to see things that have happened over the last 2 months check out the Monthly Pulse here.


Reflex Finance Transcript
Twitter Space Transcript
Source File: #SAFEMOON TALK (NFA & DYOR) with @TheFudHound
Space Host: @SafeMoonZeus
Timestamp: 1:51:47 - 2:10:22
CryptoRabbit (CCO of Reflex Finance): I have been a SafeMoon holder since the Hardman Dip, actually bought at the ATH (all-time high), and then hanging around ever since. So, yeah, I'm excited that we got invited to the Swap today.
I'm always open for DMs if you ever have questions or concerns for me here (on Twitter). I'm in the SafeMoon Discord. You can find me on Telegram – I'm everywhere.
Holder: So do you wanna talk about Reflex to the (SafeMoon) Army real quick?
CryptoRabbit: Yeah, so we are a hyper deflationary token, kind of similar to SafeMoon in that aspect. But we pay out in BUSD rewards.
We launched at the beginning of February. We are creating a launchpad and DEX, and our biggest goal is to create the first rug pull, scam-free launchpad.
Anybody can create a launchpad, but it's really the people and the procedures that go into it that make it special, and we really want to make the space safer.
You see so many tokens launch. You get on Twitter; you see your friend say, "Man, I was rugged." I hate that. I hate scams so bad.
So when I met up with these guys (at Reflex), and their passion was creating a more positive crypto space and a safer crypto space, that really spoke to me, and I jumped on board.
So I'm really excited to see the Legion Launchpad kind of roll out, and that should be here soon. We are actually already in the beta testing phase ahead of schedule.
Holder: So is this mainly like a token can come to Reflex Finance and have a safe launch off of your guys' platform?
CryptoRabbit: Yeah, so basically, our product is almost like PinkSale, Pancake Swap, and DEXTools all in one. So if you have, say, Jeremiah Token, and you come to us and say, "I want to launch my token," we will:
Walk you through the process,

Do all the audits,

Look into the team: What your goals are, are you a legit project, what do you have to offer to the space?
And then, from there, we will basically do what PinkSale does and launch your token onto whatever platform that you want.
I'm really excited. It's a really cool project. We get excited about the utilities for projects, but at the end of the day, you invest in the people. I invested in SafeMoon in the beginning because it was cool, but then I stayed because of John and his vision.
And then, Ryan came along, and Ryan's a straight beast, and I'm really mad at Myles (Reflex's CEO) that he got to meet Ryan first. But for me, it's the people and project that make you stay. It's the community and people.
I really love our community, and I hope everyone does, too, in the long run.
Holder: I actually have three questions for Reflex, CryptoRabbit. So what differentiates your platform from DXL?
CryptoRabbit: At the end of the day, a launchpad is a launchpad. We do have some things that we have worked on that we really don't want to talk about yet because we don't want them to get taken. There's other people in the space that are looking to see what we're doing and coming up with similar ideas.
So there are some things that Ray, our COO, has kind of worked in there that are special, so when we get closer to, we'll talk about those things.
But I think, at the end of the day, it's gonna be the processes and such that will make us stand apart. There are cool things. We just can't talk about them yet.
And I see Myles down there. Hi Myles! I'm trying not to say too much.
Holder: The next question that I have is in terms of what happens after launch, do you guys have a minimum quota for a launch to be successful or not?
CryptoRabbit: So, our guarantee is not that a launch is successful, like as in the token is successful. We are just guaranteeing that it's not going to be a scam or a rug pull or something like that.
We will have clear guidelines of what we cover, what we don't. But I've seen projects out there that have wonderful teams and wonderful utility, but the community is not there and they just don't ever take off.
And then, you have projects out there that have no utility and they have an amazing community, and then they go crazy.
So, it's not really for us to say who's gonna be a successful project. It's just, "Is this project going to be safe? Is it gonna have our shield of approval?," in that aspect.
Holder: I love it! Any plans to reflect in anything other than BUSD?
CryptoRabbit: No. For me, I like BUSD because it gives you a lot of leverage. Like, you are not taxed when you want to take out your earnings. And also, I use my BUSD, I hold onto it, and I use it to reinvest in other projects. So, it gives you a lot of flexibility – that's why we like it.
Holder: Guys, you should call up Myles, too. He's in the room, as well.
Holder: Yeah, let me send him an invite. I was already following him after SafeMoon made the announcement (about the Reflex listing). He's a Marine. Come on up, Marine. I'm a Marine, also. Don't leave me hanging, brother.
CryptoRabbit: I don't know what his schedule's like today, so I don't know if he's just listening.
Holder: I think he just came up. Here we go. What's up, Marine?
Myles Tweedy (Reflex CEO): Hey, what's going on? How we doing, SafeMoon Army?
Holder: Good, how are you?
Myles: I'm doing good. I just wanted to pop in and say hello. I'm not gonna take this as an opportunity to shill for us. I know what we have coming down the road, and I know that our success is going to be a self-fulfilling prophecy.
What I do want to do is show the SafeMoon Army some love. I gotta tell you, I know John, I know Ryan. I consider them both to be friends, and this is gonna be a lasting relationship.
And I just want to tell you all, from me to you, SafeMoon is a winner, and it's a winner because of the people leading your project. They have some brilliant minds at work, the future is bright, and you are in good hands.
And I just want you to know that, from me to you, I might be the CEO of Reflex Finance, but I've always been a member of SafeMoon Army. And I cannot begin to express how lucky you guys are to have those two people (John and Ryan) leading the project.
This year, 2022, is gonna be a great year for all of us, particularly SafeMoon.
Holder: Myles, we really appreciate you coming up and saying hi. And, Myles, once you get on the SafeMoon Swap, you're family, you're in the ecosystem, so you can come here anytime you like.
If you would, please follow me and Zeus. I'm Addict, and Zeus and Dreaming, we would love to communicate with you to actually schedule a Space where we can feature you, and I'm sure Jeremiah, from The Water Cooler, feels the same.
We show the same love to every project that gets listed on the (SafeMoon) Swap. We want you to get your name out there. We want to get people to know you because we want everyone in our ecosystem to succeed, and I think you did the first step by getting on SafeMoon Swap.
Myles: Yeah, absolutely! I appreciate that. We're happy to be a part of the Swap. I can't say, really, too much of anything, but what I want you guys to know – from me to you – is our relationship is going to be so far beyond that, and that's it. I'll just leave it there.
What we are going to do is going to be significant, it's going to be profound, it's going to be lasting. And I got into crypto for one reason only, and it was the opportunity to truly change the space and, in my opinion, change the world.
That's what I'm here for. And my team and I will settle for nothing less than that.
So we are happy to be a part of the Swap, but as a new project, we would not have used our resources or our time to fly to Times Square and make the announcement of the SafeMoon/Reflex partnership if it was just a swap listing. Swap is nice to have, but what we have our sights on and what's going to be happening is much, much bigger.
So I appreciate your guys' time. I'll make sure we shoot you guys some follows. And if you guys have anything for me, let me know.
And to everyone in the SafeMoon Army, one of the messages that I leave to all my legionnaires is: My DM's are always open to everybody, and I always respond to every message within 24 hours.
That's the type of interaction I want to have with my community.
Sometimes, it takes me a lot longer than I'd like. But if you ever have any questions for me about anything – personal, professional, events in the world – I like to be engaged with people as much as possible. And the moment I lose that is the moment that I lose who I am as a leader.
So, please don't even hesitate to reach out in any capacity, even if it's just to hi or ask any questions. And SafeMoon and Reflex have a bright future together.
Holder: Appreciate that, Myles. Quick question, what was your MOS in the Marine Corps?
Myles: I had dual MOS's. I've been with the infantry battalion for about 14 out of 18 years. Right now, I'm a manpower officer. I'm still on active duty.
I'll tell you this: I gave my resignation from the Marine Corps, and I was planning on serving it. I'm up for Lieutenant Colonel next year, and I was looking at 05 level command. I was hoping to go back to the depot. I was a company Commander on the depot for three years, Series Command, Executive Officer, and it's been one helluva journey.
But again, I had no ambitions on this whatsoever, and this opportunity was presented to me by someone that I love and trust very much, and what was presented to me, again, was an opportunity to change the world.
So I believe in public service; I joined the Marine Corps in 2002, and I'm still serving to this day. Interestingly enough, I'll tell you one thing: my son is an active duty Marine. So it's a very rare thing to have a father and son on active duty at the same time.
But what's really cool about it is he works for the NSA through the Marine Corps, so I get all the goods and I get all the good intel.
Holder: So I bet he has a security clearance.
Myles: We both have a TS SCI.
Holder: Again, Myles, I know you're super busy as a CEO. Anytime you want to schedule something, definitely bring CryptoRabbit with you. I can tell she has a plethora of knowledge in regards to your company. We would absolutely love to have you.
Every time somebody joins the SafeMoon Swap (as a partner), we usually make time and do a Q&A for the community, so we would definitely love to schedule you in.
Myles: Yeah, I would love to do that. I would say I wanna wait probably about a week until some announcements are able to be made. We're hoping within a week, maybe this coming weekend, we have some big things that are gonna be announced.
Because once we announce some things, the word swap isn't even gonna come up, to be frank. We're gonna talk about other stuff, so let's look past this weekend. I'd love to engage with the SafeMoon community as much as possible.
Like I said, my first crypto, my passion was SafeMoon. Actually, funny story for you, my youngest son Jaime, he came home one day and he said, "Dad, did you know there's a Marine named The Hound (Ryan Arriaga) with SafeMoon?" And I said, "No. I didn't know that."
And so, I might be a Marine, but I'm not even the most popular Marine in my own house. The Hound is a more popular Marine in my own house. I'm like, "Jaime, I'm the CEO of Reflex Finance." He's like, "I don't care. It's not SafeMoon."
So, we are a SafeMoon household, though and through. John is great; I love him to death. And Ryan is great. I'm gonna be linking up with him again in about 10 days. So great stuff all around.
The last thing I'll tell you is that there are four chief positions in Reflex Finance:
The CEO, me, 20-year Marine, still on active duty,

Ray, our COO, former Marine,

CRYPfoo (SCO), who is just truly the brains of the operation and my closest friend and most trusted advisor. He was a Marine. I served with him in Iraq and Afghanistan. He got me through both of those.

And then, the fourth person is CryptoRabbit, who is really just the backbone of everything. She's got three Marines running wild, and she keeps us all in line.
CryptoRabbit: I don't know about that.
Holder: That's awesome, man. And I just wanted to touch on this real quick, my daughter's the same way. If you ask her who's the CEO of SafeMoon, she's like, "John Karony."
So we are a SafeMoon family here, too, as well, and as Zeus and Addict said earlier, us hosting Spaces, we all work together. So we want to open the SafeMoon Water Cooler up to you. Whenever you guys get time, we would love to connect with you guys and bring you in so you can tell the story of all about your token, your project, and what you're doing for DeFi.
Myles: Absolutely! I appreciate it. Unless anyone has anything else for me, I gotta sign off. Take care, everybody, and speak soon.
A big THANK YOU to Discord community member Pheonix Rising for transcribing this for the SafeMoon Army!!! We appreciate you! ❤️❤️❤️
SafeMoon Pulse (Monthly SafeMoon recap)
SafeMoon Education's Official Twitter