Partnership Upgrade | MoonPay | Swap and Evolve | SafeMoon Partner Links
Community Thoughts | Crypto Education | SafeMoon Space with GroveToken | Ranking
Partner News | Crypto News | SafeMoon Stats | Reminders
Partnership Upgrade
SafeMoon posted a celebration announcement for the recent GroveToken partnership tier upgrade!
"Please join us in celebrating @GroveToken as they have now become a #SAFEMOON Moon Partner!
Not only that, but they will also be listing the ERC-20 version of their token on the #SAFEMOONSWAP in the near future!
Let's see your best celebration gifs and messages! "
SafeMoon Sales & Growth Manager Jonas Harmer replied,
"It's been super fun working with @GroveToken@JohnGh87 and watching them grow the last few months. Excited for what's ahead!! A high tide raises all (star)ships"
MoonPay
MoonPay tweeted in honor of National Moon Day,
"National Moon Day celebrates the day the first humans walked on the moon. It's one of our favorite times of year 😉."
SafeMoon community member Fud Flakes replied, "Great, now give us 0% transaction fees for SafeMoon 🙂"
"About that..." SafeMoon responded. 🤭😆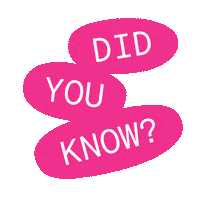 Fun fact: Did you know❓
Margaret Hamilton, NASA's lead software engineer for the Apollo wrote the code responsible for humanity having a successful mission to the moon in 1969! Here she is standing next to the code she wrote by hand! ⬇️⬇️⬇️
Swap and Evolve
SafeMoon Warrior Tweeted,
"Swap and Evolve has purchased 36.1 million #SafeMoon worth $16,722."
New Holders
Reddit user Dapper-Masterpiece29 shared the daily SafeMoon new holder count.
"Averaging (150) NEW holders each day over the past 30 days!! 684,467 holders of SFM as of today and growing!! 🚀🌙"
SafeMoon Partner Links
Have you utilized the SafeMoon SWaP Linktree courtesy of Steve, one of our Senior Moderators?? Such a great tool to be sure you have the official partner platforms and not a scam site/account. 🙏Thanks, Steve!
"Check out the SafeMoon SWaP Linktree to find official links to all our partner token socials👍" - Steve
Community Thoughts
Vico shared some thoughts about the SafeMoon Card.
"You won't have to spend your #SFM to use your #safemoon card, you can use other cryptos and it will automatically convert to fiat as you pay. Gas stations, groceries, shopping malls, amazon, etc."
Reddit user

u/Ecstatic-Abrocoma-73

shared a motivational quote.
"GM SafeMoon Army. Motivation quote for the day. Have a blessed day!"
Patience, persistence, and perspiration make an unbeatable combination for success.
- Napoleon Hill
Food for Thought
"Fastest way to grow is to help grow those around you."
"Make sure your dreams and goals are so big that you are uncomfortable sharing them with your friends."
"GM lovely earthlings! SELF-REMINDER: Stay humble, be kind to people on your way up because you'll meet the same people on the way down."
Crypto Education
Certik shared,
"The Proof of Work vs Proof of Stake debate. 😎
Learn the differences between them & the pros & cons of each in our new episode of BiteSize Blockchain👇"
SafeMoon Space with GroveToken
#SafeMoon Talk Space hosted by Zeus, Dreaming and KeveHeavy was joined by COO Mendy from GroveToken!!! Check it out here!
Ranking
SafeMoon is once again ranked number one in daily social engagement for BNB Chain projects by LunarCrush.
"Which projects are getting more attention from the #BNBCHAIN community? Let's take a look at the top projects by their daily social engagements in our graphic below" - BSCNews
Partner News
Shibnobi
"🔊 UPDATE: You spoke, we listened! We are delighted to announce that we've added #CRO to the supported coins that can be swapped on #Shibnobi_Bridge.
We now support ETH / BNB / Matic / AVAX / CRONOS and #SHINJA.
What do you wanna see next on bridge.s