Security Re-Invented - SOS Video - Feedback - Orbital Shield Tech Explanation | COmmunity Content: Images | Crypto Stats | Blockchain Utility | Blockchain News | Food For Thought | SafeMoon Stats | SafeMoon Partners | Reminders
SafeMoon Orbital Shield
Security Re-Invented
SafeMoon published an

#everyoneproof

explainer video on SafeMoon Orbital Shield!
Feedback
So much awesome feedback spread throughout the SafeMoon communities. As always, thank you all so much for your support.🙏💙
"great job narrating the new safemoon video! loved it from start to finish, easy to understand and informative. my nan now understands orbital shield lol."
"If you're not excited about this technology OMG what is wrong with you. @CptHodl and @safemoon blowing minds here!!! 🔥🔥🔥🔥🔥🔥🔥🔥🔥🔥🔥🔥🔥 great narration, easily understood to the point that I'm super excited! To infinity and beyond! 💕💕💕💕💕"
"It was an easy flick to my friends and family for them to understand safemoon is actually innovating cause they are counting on me cause I got them into it 🤣 it was great I'd love to see more like this"
"Excellent video about #orbitalshield, can't wait to see its implementation beyond web 3"
"Shoutout to the safemoon team for making this amazing video! Great job! If you haven't seen it yet, what are you waiting for?!?!"
"#SafeMoon solving high encryption and speed is game changing. The reason companies don't have higher encryption is because of how slow the network becomes. Plus no data collection 👀🔥🔥🔥 #OrbitalShield #encryption #speed #Security #Web3 #SecurityFirst"
"this is a very professional video. If i had no idea what safemoon was this video would definitely make me curious. Very Bullish and hoping safemoon army a very successful year and wishing Safemoon a very successful year as well."
"This sounds like a major step forward. Not only for Safemoon as a crypto company, but Safemoon as a technology company! Seems like this technology could be sold and used by bigger corporations"
"We need these kinds of vids for the exchange, im very excited 🔥🔥🔥"
"Putting the SAFE in SafeMoon🦾"
"Well, I've learned something out of it, so to me, it was worth it."
"Thoughts on the new

#SAFEMOON

#OrbitalShield

video. In short, really good! It does an amazing job of breaking things down into simplistic terms that people of all walks of life will understand.

@SafemoonPulse

you did an amazing job narrating, keep it up!"
Orbital Shield Tech Explanation
After the release of

the

#everyoneproof

SafeMoon Orbital Shield video, SafeMoon wants to know what you'd think about having a more technical video of how SafeMoon Orbital Shield works and tweeted a poll. The poll will be available to vote on until the 17th. Be sure to

vote

!

🙏💞
"Might you like an even more technical explaination of how SafeMoon Orbital Shield works?"
"Would you?

#SAFEMOONARMY

Go vote :)

#SAFEMOON

#ORBITALSHIELD

"


"@safemoon Today's video was very well done and informative. But do I want to know more? Oh ya! 🦇" - Knight
"A technical explanation could reach an audience in the wider cryptocommunity. What Safemoon has achieved here is groundbreaking and of importance to everyone in crypto! Keeping an open mind, leads the way for innovation and adoption 💭"
Community Content
Images & Videos




Crypto Stats
CoinMarketCap shared a quote from CZ Binance where he talked about the hedge against inflation and an interesting image containing crypto stats gathered from Binance and Chainalysis.
"The use of

#Bitcoin

to hedge against inflation is a very clear use case. More and more people are learning about it and they will come in because Bitcoin has a limited supply." - CZ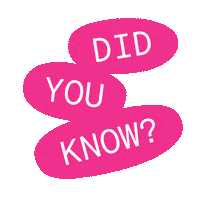 In North America, institutional traders are more prominent.
57% of cryptocurrency value transferred are above $1million, largely coming from institutional investors.
In Latin America, people try to use cryptocurrencies to hedge against inflation
5 of the top 30 countries in Chainalysis' 2022 Global Crypto Adoption Index are in Latin America and include Brazil, Argentina, Colombia, Ecuador, and Mexico.
In Africa, people use 'earn and pay' in cryptocurrencies much more frequently.
The Sub-Saharan Africa region saw the highest percentage (80%) of crypto retail payments (<$1000) globally, while remittances grew 14.1%.
In Asia, trading is very prominent, largely due to more traders in the region
Crypto markets in Asia accounted for 43% of global cryptocurrency volume.
Blockchain Utility
In recent years, blockchain use cases have well-surpassed cryptocurrency, with numerous companies using the technology in a variety of sectors, including healthcare, logistics, and financial services. Within these sectors, some examples include medical record autonomy, data ownership, and product authenticity verification. This article goes into more detail about each of these industries' use cases. (Source: CoinTelegraph)
Blockchain News
Canadian Crypto Exchange
Two of Canada's cryptocurrency exchange operators, Coinsquare Ltd. and WonderFi Technologies Inc., are in advanced merger discussions to create the largest cryptocurrency exchange in Canada. If the merger comes to fruition, the combined user base of the exchange would be about 1.15 million. [Source: BNNBloomberg]


Food For Thought
"One of the biggest challenges that many people face is simply taking that first step. For years,