SafeMoon Love | SafeMoon Poll - App Icons | SafeMoon Customer Success Team | SafeMoon Gaming: World of Warcraft | Most-Mentioned Project | Digital Asset Storage: Hot Wallet, Cold Wallet. What's the difference? | Community Content | South Korea's Second-Largest City, Busan, Aims to be a Crypto Hub - Huobi to Expand Crypto Exchange Operations in Hong Kong - UAE Plans to Issue a CBDC to Promote Digital Payments | Food For Thought | SafeMoon Stats| SafeMoon Partners: Grove Coin, Live Crypto Party, ONE Immortl | Reminders
SafeMoon Love
SafeMoon shared some love today in a Tweet today.
"❤️❤️❤️❤️❤️❤️❤️❤️❤️❤️❤️❤️❤️❤️❤️❤️❤️❤️❤️❤️❤️❤️❤️❤️❤️❤️❤️❤️❤️❤️❤️❤️❤️❤️❤️❤️❤️❤️❤️❤️❤️❤️❤️❤️❤️❤️❤️❤️❤️❤️❤️❤️❤️❤️❤️❤️❤️❤️❤️❤️❤️❤️❤️❤️❤️❤️❤️❤️❤️❤️❤️❤️❤️❤️❤️❤️❤️❤️❤️❤️❤️❤️❤️❤️❤️🌙❤️❤️❤️❤️❤️❤️❤️❤️❤️❤️❤️❤️❤️❤️❤️❤️❤️❤️❤️❤️❤️❤️❤️❤️❤️❤️❤️❤️❤️❤️❤️❤️❤️❤️❤️❤️❤️❤️❤️❤️❤️❤️❤️❤️❤️❤️❤️❤️❤️❤️❤️❤️❤️❤️❤️❤️❤️❤️❤️❤️❤️❤️❤️❤️❤️❤️❤️❤️❤️❤️❤️❤️❤️❤️❤️❤️❤️❤️❤️❤️❤️❤️❤️❤️❤️❤️❤️❤️❤️❤️❤️❤️❤️❤️❤️❤️❤️❤️❤️❤️❤️❤️❤️❤️❤️❤️❤️❤️❤️❤️❤️❤️❤️❤️❤️❤️❤️❤️❤️❤️❤️❤️❤️❤️❤️❤️❤️❤️❤️❤️❤️❤️❤️❤️❤️❤️❤️❤️❤️❤️❤️❤️❤️❤️❤️❤️❤️❤️❤️❤️❤️❤️❤️❤️❤️❤️❤️❤️❤️❤️❤️❤️❤️❤️❤️❤️❤️❤️❤️❤️❤️❤️❤️❤️❤️❤️❤️❤️❤️❤️❤️❤️❤️❤️❤️❤️❤️❤️❤️❤️❤️❤️❤️❤️❤️❤️❤️❤️❤️❤️❤️❤️❤️❤️❤️❤️❤️❤️❤️❤️❤️❤️❤️❤️❤️❤️❤️❤️❤️❤️❤️❤️❤️❤️❤️❤️❤️❤️❤️❤️❤️❤️❤️❤️❤️❤️ #SAFEMOON #SAFEMOONARMY #SAFEMOONFAMILY #LOVE #ValentinesDay"
"Have you ever tried to make a social media post with a whole bunch of emojis lined up perfectly for mobile and desktop? Sheesh. 😅 The struggle is real."
SafeMoon Poll - App Icons
The poll SafeMoon Tweeted reached its end.
And the winner is...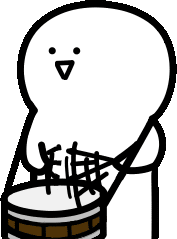 "GARY" with 44.8% of the votes!
"32 Special" came in second with 30.2%.
SafeMoon Customer Success Team
SafeMoon community member Syko shared her recent experience with the SafeMoon Customer Success Team in a Tweet.
"So I randomly decided to message the customer care in the #SafeMoonWallet mainly to see if it actually worked and I was very impressed with the response I have just received back from a guy called Logan! Thank you @safemoon 😊"
SafeMoon Gaming: World of Warcraft
Today the SafeMoon Gaming community is playing World of Warcraft! Join in on some community raids and PVP, no matter your server or faction! Hop on over to the SafeMoon Gaming Discord to join in at 3 PM MDT! 💻
Most-Mentioned Project
According to TradeDog, SafeMoon was among the most mentioned BNBChain projects in the last 24 hours.
Digital Asset Storage:
Hot Wallet, Cold Wallet. What's the difference?
🔥A hot wallet is a cryptocurrency wallet that is connected to the internet, allowing for quick and easy access to funds. They are convenient for frequent trading or spending but are more vulnerable to hacking and theft.
🧊A cold wallet, on the other hand, is a cryptocurrency wallet that is kept offline, making it less vulnerable to hacking and theft. They are typically used for the long-term storage of large amounts of cryptocurrency.
In summary, a hot wallet is used for frequent access and transactions, while a cold wallet is used for long-term storage and security. Learn more security tips by visiting safemoon.education/security.
⚠️

Security Awareness: Apple Vulnerability Fix
Update your Devices! In order to address a vulnerability that hackers were actively using to compromise Apple devices, Apple on Monday issued a new version of the operating systems for the iPhone and iPad.
Apple stated that it "is aware of a report that this issue may have been actively exploited" on the security update website. Apple employs this terminology when someone informs the business that they have witnessed hackers using this vulnerability to attack targets in the real world as opposed to a vulnerability discovered by a researcher in-house. Learn more here.
Images & Videos
"The #safemoon fudders think @SAFEMOON pays me. I assure everyone, safemoon does not pay me. But I appreciate them continuously preaching these false accusations cause it symbolizes exactly how wrong they are on just about everything else with regard to safemoon. #stayvigilant"
- SafeMoon Knight -
"While #ClubSafeMoon is still under construction, I've realized we already have a problem. Fudders are on the prowl and the club patrons must be protected. Luckily, I knew just the man for the job. "
- Metaverse Josh -
South Korea's Second-Largest City, Busan, Aims to be a Crypto Hub
The city of Busan, South Korea's second-largest city, is aiming to become a crypto hub by promoting blockchain and crypto-related industries. The Busan city government plans to offer various incentives, such as tax cuts and subsidies, to attract crypto-related businesses and investments. The city's efforts are part of a broader initiative by the South Korean government to develop a regulatory framework for the crypto industry and support its growth. Busan is also planning to launch its own local digital currency and set up a blockchain-based data platform for the public sector. [Source: Blockworks]
Huobi to Expand Crypto Exchange Operations in Hong Kong
Huobi, one of the world's largest cryptocurrency exchanges, plans to expand its operations in Hong Kong with a new office, a dedicated investor alliance, and new products and services. The company aims to expand its presence in the region to leverage Hong Kong's established regulatory framework and geographic location to offer more services to its users in Asia. Huobi also plans to partner with traditional financial institutions to bridge the gap between the traditional finance and crypto sectors. The move comes amid a recent surge in cryptocurrency adoption and demand in Asia. [Source: Bitcoinist]
UAE Plans to Issue a CBDC to Promote Digital Payments
The United Arab Emirates (UAE) is planning to issue a central bank digital currency (CBDC) to encourage the adoption of digital payments. The CBDC will be used to make government payments and will also be available to the private sector. The UAE's central bank governor has stated that the CBDC will help reduce the cost of printing banknotes and will provide a more secure and efficient payment system. The launch date for the CBDC has not yet been announced. [Source: CoinDesk]
Food For Thought
"

The Web3 revolution is upon us, and with it comes a wave of innovation that will change the way we interact with the internet forever! But it takes a village of pioneers, grinding day and night, to bring these ideas to life.

🚀

"
- VibeWell
"If you don't see a clear path for what you want, sometimes you have to make it yourself. Big journeys begin with small steps

😉

Make someone smile today, and as always,

#BeKind

💙

"
"Notice the good in yourself. Notice the good in others. This is the practice of appreciation. Appreciation attracts opportunity."
"You must tell yourself, 'No matter how hard it is, or how hard it gets, I'm going to make it.'"
"Patience is the key. It always was and it always will be

🧘‍♂️

The result of a balanced and thoughtful work is always better than that of a quick, unthoughtful creation 📋 The result will then be many times more satisfying 🙂👍"
- Gandalf