⬅ | ➡
Mandala CEO | Impact with an ROI | Global Crypto Market Cap | SafeMoon Support Innovative Tech | Renewable Energy: Wind Energy in Australia - Focus in Africa
Crypto News: FBI's Most Wanted - A $10M Accident | Community Content
💭Food For Thought | Crypto Funnies | Partner News | SafeMoon Stats | Reminders
Mandala CEO
CEO of Mandala, Joseph Reiben

shared

his thoughts in a recent Twitter post regarding some of the behaviors he's witnessed in the crypto community amidst this bear market. His Tweet reads,
"Good morning, crypto community. I'm seeing numerous attacks on projects during this bear market from disgruntled token holders. People need to remember this is a marathon not a sprint, and just because a project doesn't 'do something' its first couple weeks or months Doesn't mean that these projects are 'scams', 'vaporware' or 'rugpulls'. While some evaluations of stale projects are warranted, the vast majority of this investor class needs to take a collective breath, chill, and realize that it's not easy developing new technology"
Impact with an ROI
"Successful companies blend doing good and doing well. A purpose of inclusion, equality, gratitude and empathy fuels growth."
Columnist and Author
Global Crypto Market Cap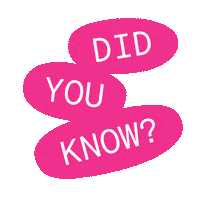 The global crypto market cap is stable with a 0.08% increase over the last 24 hours!
SafeMoon Support
Sabine shared some support for the SafeMoon Army:
"To all members of the #SAFEMOONARMY who have stuck with #safemoon through thick and thin, dreaming of a better and comfortable future for themselves and their families:"
Innovative Tech
"Some med students are turning to AR tech to learn anatomy more efficiently."
Renewable Energy
Shell expands deeper into wind-generated energy, Australia
(Bloomberg) -- European oil major Shell Plc is looking at expanding its wind-power business in Australia as it eyes options offshore and diversifies away from fossil fuels. The London-based company has ramped up investments in wind projects in the past year as it seeks to move into cleaner sources of energy.
Shell made its first wind investment in Australia earlier this year when it bought a 49% stake in developer WestWind Energy Development Pty Ltd., which has projects in Victoria, New South Wales, and Queensland. "Shell is investigating opportunities to transform our Australian portfolio, with offshore wind opportunities being of interest," a spokesperson said by email on Monday. The Australian Financial Review earlier reported the news. The strategic partnership with WestWind complements Shell's existing Australian investments in zero and low-carbon assets and technologies. Shell's Press Official Release of the acquisition can be found here.
BC-Shell-Weighs-Australia-Wind-Expansion-Amid-Clean-Energy-Push
UAE development role in Africa with special focus on renewable energy
The UAE, which lies at the crossroads of Asia, Africa, and Europe, already has strong economic ties with a number of African countries and funds projects through its development financing initiative for emerging nations.
Crypto News
FBI's Most Wanted: The Crypto Queen on the Run
The founder of the fake OneCoin hasn't been seen since 2017 and made the FBI's Most Wanted List with a $100,000 reward.
Special thanks to Vicoseven who shared this article.💙🤍
A $10 Million Mistake: Crypto Platform

Crypto.com

Reportedly Sent $10.5 Million to a User by Accident
To learn more about Crypto.com's snafu, check out this Watcher Guru article.
Community Content
Positive Vibes
"Let your light change the world!!Don't be afraid to let it SHINE ✨😊"
"Good morning #SAFEMOONARMY #GroveGreenArmy #brewlabs, I'm so grateful for where I live, a walk by the sea in the morning certainly puts me in a good mood for the rest of the day. Last month of Q3 tomorrow, wonder what it will bring 🤔💙💛💚"
More Capsule Arrivals
SafeMoon moderator, Qieran

shared

that she received her SafeMoon Space Capsule yesterday. Her Tweet reads,
"I will forever be grateful to #safemoon #SAFEMOONFAMILY #SAFEMOONCAPSULE So happen I got this on my birthday"
We hope you had a wonderful Birthday, Qieran! 🥳🎉💙


SafeMoon Moderator, CationDanny also

shared

he received his SafeMoon Space Capsule.🎉💙
Community Twitter Spaces
SafeMoon community member Sam recommended the upcoming SafeMoon Australia Twitter Space. He tweeted,
"I'll tell you what,@Matt_Ferny served up a fantastic space last week so I'm really looking forward to this one. Get your reminders set 🚀"
SafeMoon Talk host Zeus shared that the upcoming space will be delayed. In his tweet he says,
"#SAFEMOON TALK (NFA & DYOR) Powered by @BlockBustersTch with @DreamingDeFi, @KeveHeavy & I will be postponed today due to my son not feeling well. We will be back on Wednesday, September 7th at 6pm EST on @TwitterSpaces #SafeMoonArmy."
Hope your son has a quick recovery Zeus. 🤍
💭Food For Thought
"Be who you are, no matter who you are."
"The day you plant the seed is not the day you eat the fruit. Be patient. Be humble. Keep moving forward and know that all this hard work will soon pay off."
"Split your work day into 10 minute blocks. Try to accomplish the most you can within each 10 minute block. It will help you get on things you don't like doing. It's easier to try most things when you give them only 10 minutes. Magic is once you start, momentum keeps you going."
"Success is a result of what you are doing today, not what you say you are going to do."