Crogecoin: SafeMoon Partner Story - SafeMoon x Croge Twitter Space - Upcoming Twitter Space | Communication | Glubiz Website | SafeMoon Gaming Event | Trending | BBTF at the Headquarters | Crypto News: The Halvening - FedNow - CBDCs | Food for Thought | SafeMoon Stats | Partner News | Reminders
Crogecoin (Comet Partner)
SafeMoon Partner Story
Crogecoin shared,
"Hey Crocs 🐊- Check out the interview between #Crogecoin & @safemoon with @Tyler_The_M & @SafeMoonWing! They discuss DeFi along with shining light on the upcoming #CronosChain!"
Check out the Partner Story below! 👇👇👇
SafeMoon x Croge Twitter Space
Crogecoin held a Space for Crogecoin and SafeMoon community! Check it out here!


Upcoming Twitter Space
SafeMoon Twitter host Jeremiah Tweeted,
"Stay tuned @CrogeCoin will be joining us on the SafeMoon Water Cooler 10A.M. est tomorrow morning. Please join us to introduce our new @safemoon partner with @KeveHeavy and I. See you guys there! 🥳👍"
Let's support our new partners and our amazing SafeMoon hosts!
Communication
SafeMoon Director of Sales and Partnerships Hayden shared,
"Community is key 🔑 One thing I've learned these last 9 months in my role with SafeMoon is that having an active and happy community is essential. I've loved interacting daily with our massive community and helping them understand our future vision and goals 💪We're just getting started so buckle up 🏎 💨"
Glubiz Website
Glubiz let the community know, "SafemoonGlubiz.com is currently down due to issues at the webhost. Gonna get it back up ASAP."
So far he has given three updates on the situation.
Update 1: "Further troubleshooting shows that the issue most likely resides in the request handling within the webserver. Have sent my provider all troubleshooting and result of each troubleshooting step. Will update you all on the progress as soon as they respond."
Update 2: "My web host is currently look at the problem in their end. Have narrowed the issue down a lot more, and have provided them with all information. Currently awaiting the result of the troubleshooting in their end. Will update you all on the issue once they have returned."
We got some great news in the third update! Glubiz told everyone,
"SafemoonGlubiz.com is now mostly online once again. I will keep an eye on it over the next hours, to assure everything I good 🙌😁"
SafeMoon Gaming Event
SafeMoon Discord moderator GlennHasABeard reminded the community,
"#SafemoonFamily Don't forget tomorrow the #SAFEMOON gaming discord is having a Halo event w/ a special guest!"
Who could this special guest be? 🤔🤔🤔
TODAY at 3PM EST/7PM UTC
Join @ discord.gg/SafeMoonGaming
Watch @ m.twitch.tv/safemoongaming
Trending
Shared by Fabo


BBTF at the Headquarters
Block Busters Tech CEO Don Bailey and Chief Strategy Officer Dreaming posted pictures with the Captain at SafeMoon HQ!!
Look who else Don ran into! He joked,
"I found @SafeMoonWing but he didn't say cheers mate 👀"
Crypto News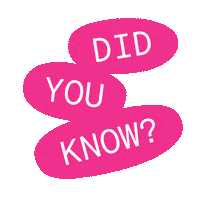 Did you know the next Halvening (Bitcoin halving) is in about 625 days? Documenting Bitcoin explains, "This upcoming halving (or Halvening) - the total number of Bitcoin distributed to miners per block will be programmatically reduced in half, from 6.25 BTC to 3.125 BTC."
But what does all this mean? For more information, Forbes Advisor has a great piece on the topic!!
Federal Reserve governor pumps the brakes on US CBDC in favor of FedNow
"A governor at the Federal Reserve is pushing back on several areas of crypto industry speculation for the Fed's engagement with crypto. Key among them is the push for a digital dollar. Governor Bowman says that FedNow likely solves the issues a digital dollar would solve."


Central Banks Digital Currencies (CBDCs): what may it bring for banks?
"The future of money is digital, according to a new global CBDC index from Price Waterhouse Cooper (PwC). This year's Index shows that central banks are "ramping up" activity in the digital currency space. It is estimated that more than 80% of central banks worldwide are considering launching a central bank digital currency (CBDC), which some have already done so.
Before introducing their CBDC there are however many challenges and considerations to cover, ranging from cybersecurity and privacy concerns to the impact on financial markets and legislation. But the most fundamental one is: what may CBDCs bring for banks? Should they worry or is this an opportunity for them? Introducing CBDCs may pose potential risks to the banking sector. How are central banks acting to mitigate those risks. What design is most suited for banks? And if well designed how would the future of banks look like."
💭Food For Thought
"Eventually, all the pieces fall into place. Until then, laugh at the confusion, enjoy the moment and know everything happens for a reason. All will be revealed, doubt will be squashed, holders will celebrate, and fudders will yield."
- John G.
CEO of GroveToken
"Life is like a camera. Focus on what's important, capture the good times, develop from the negative and if things don't turn out, take another shot 😉 Be GREAT today, make someone smile and as always,

#BeKind

💙"
"Patience is not the ability to wait, but the ability to keep a good attitude while waiting."✨👊🏻 "La paciencia no es la capacidad de esperar,sino la capacidad de mantener una buena actitud mientras se espera."🙏🏻🤗
- Chela
"You are strong enough to handle your tests, wise enough to find a solution to your problems, and capable enough to persevere. You're going to do great this week. Breathe, all is well."